Titanium - A refractory metal. Strong and light. Colours permanently by heating or anodising.
Moxon & Simm have developed their techniques for heat colouring titanium over the last 35 years. This process has evolved through the exploration of various methods of texturing on, and interference with, the surface of this fascinating, unusual metal.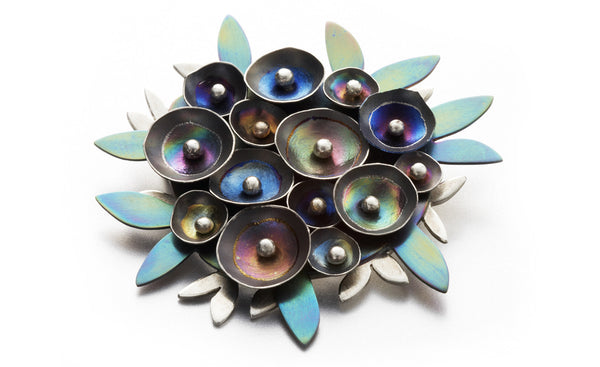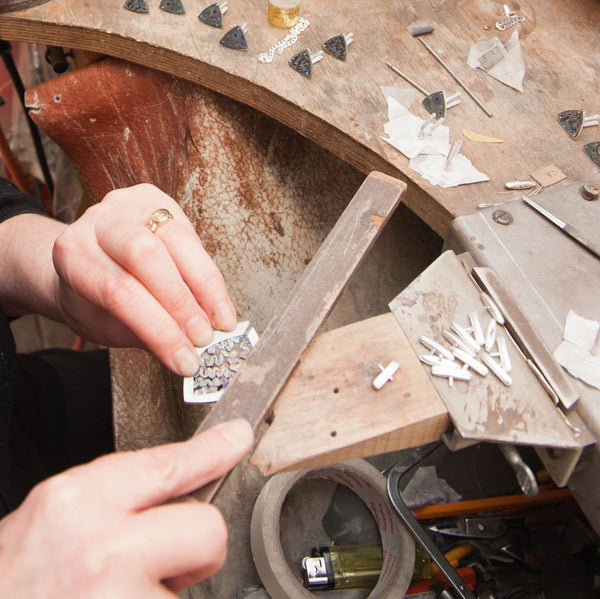 Unique and made by hand from design to finish with limited editions.
Moxon & Simm studio is set in the rural town of Pateley Bridge in the heart of Nidderdale, Yorkshire. The dramatic and contrasting landscape of high fells, heather moorland, and gentle farmland has a profound effect on all who live and work in the area.
Commission Work
Bespoke jewellery, designed and made for individuals and corporate bodies.
Commissions